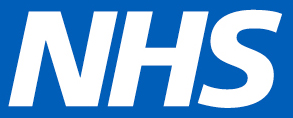 Epsom and St Helier NHS Trust says...
You will require insurance cover against accidental damage or loss of the pump.
Accidental damage, loss or theft are excluded under the manufacturer's warranty.
The replacement value of the Roche Accu-Chek Insight Pump is £2495.00
Katie & John's Story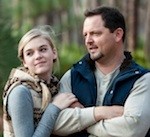 In 2011 my daughter with Type 1 diabetes, Katie, was moved to insulin pump therapy and was provided with an Insulin pump by the NHS. When the pump was delivered we were advised by the NHS Diabetic Specialist Nurse and the manufacturers' representative to have the pump insured for accidental damage and theft (pump manufacturers provide warranty protection for pump failure/malfunction only). I was told that if the pump was damaged or stolen then the NHS would not fund a replacement and this would be at my expense. This is where it became very difficult...


Insurance checklist
Can medical equipment be covered?
Cover a pump worth up to £4,000?
Is loss also covered?
What proof of ownership is required?
How quickly are claims assessed?
How quickly is a new pump sent out?
Am I covered abroad?
Can I cover a loan pump at no extra cost?
Can I cover my CGM at no extra cost?
What is the excess on making a claim?
Will home policy increase if I claim?
Our Insulin Pump Insurance Features
We designed this Insulin Pump insurance for your peace of mind.
Comprehensive Cover
Our policy not only includes cover for theft and accidental damage, we also cover loss of your pump, handset and even your CGM.
Any Age
Whether it is a pump you have had for a while or a brand new pump, our cover will protect you. If your child is the user, we also have no age restrictions.
Loan Pumps
Pump manufacturers may lend you a pump if you are away on holiday or business as long as you insure their pump. We automatically cover loan pumps at no extra cost if your main pump is insured with us.
Going Abroad
We cover the pump for up to 90 days worldwide. Your loan pump is covered automatically and you don't need to tell us about it before you go.
Instant cover
Purchase instant cover online and be covered straight away. You'll need the serial number and make and model of your pump.
Direct Debit
We collect premiums by Direct Debit to ensure your pump is always covered as long as you continue to pay the premiums.
UK Claims Handling
Our claims handlers are in the UK and deal directly with all the manufacturers providing pumps to the NHS.
Highly Experienced
Combined, our team has over 69 years' experience managing insurance and claims for insulin pumps.
Fully Regulated
Check out all of the details of who we are in the footer. Rest assured you will receive all of the normal insurance protections such as being able to cancel at any time.
No Excess
We do not charge an excess if you make a claim.
Fast Claim Handling
All claims are assessed the same business day we receive them. We have purchasing agreements with all of the major manufacturers so we can quickly authorise a replacement pump to be sent directly to you.
Policy Queries
You should carefully review the policy documents to make sure the policy suits your need. You can always call or email us if you have any questions.